Online Workout Programs
Tailored for women. Live. No commute. Affordable. Accountability coaching included.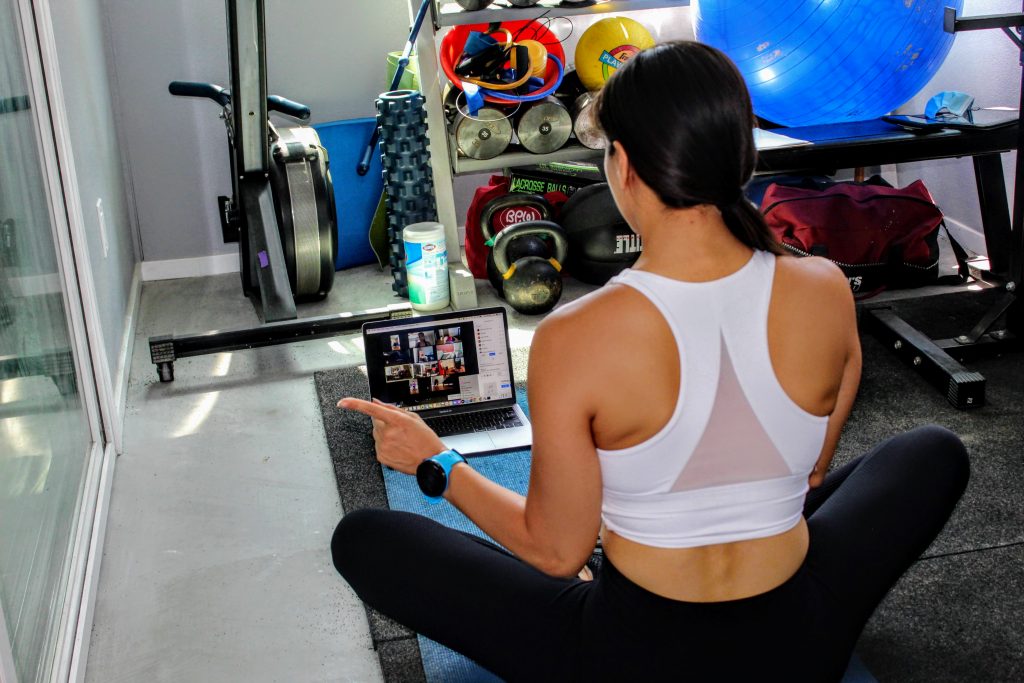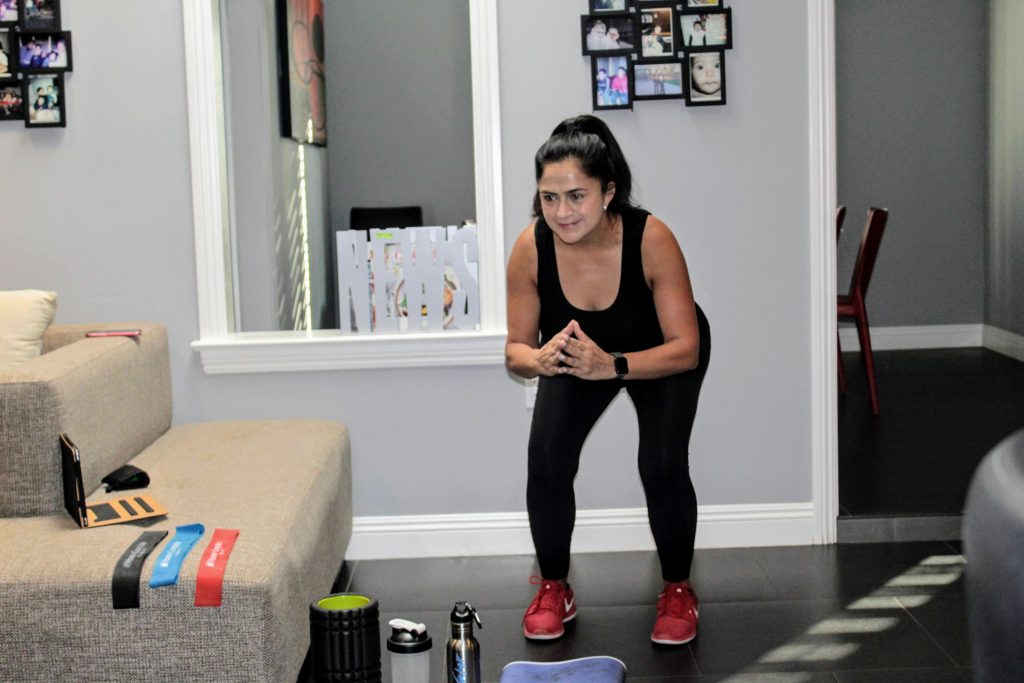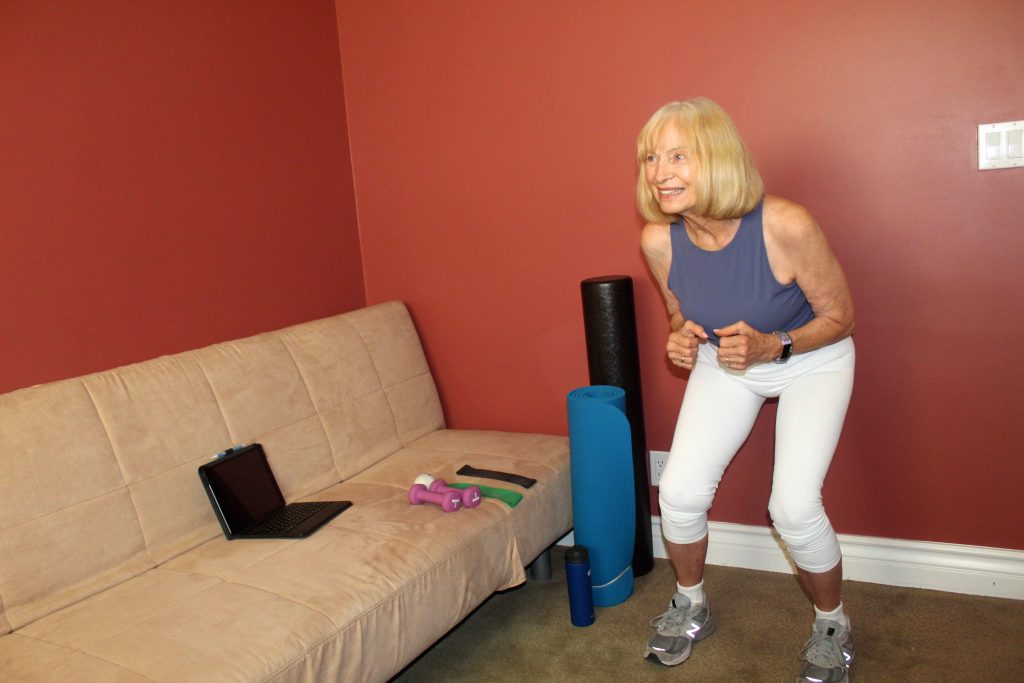 Live Online Fitness Classes with a Coach
All of our instruction is done online via Zoom, with a Yip Fitness instructor's watchful eye monitoring the class, to ensure proper form and prevention of injury.
Live classes help foster a sense of accountability for the entirety of the one hour class.
Instructors keep the classes fun and filled with laughter and good music.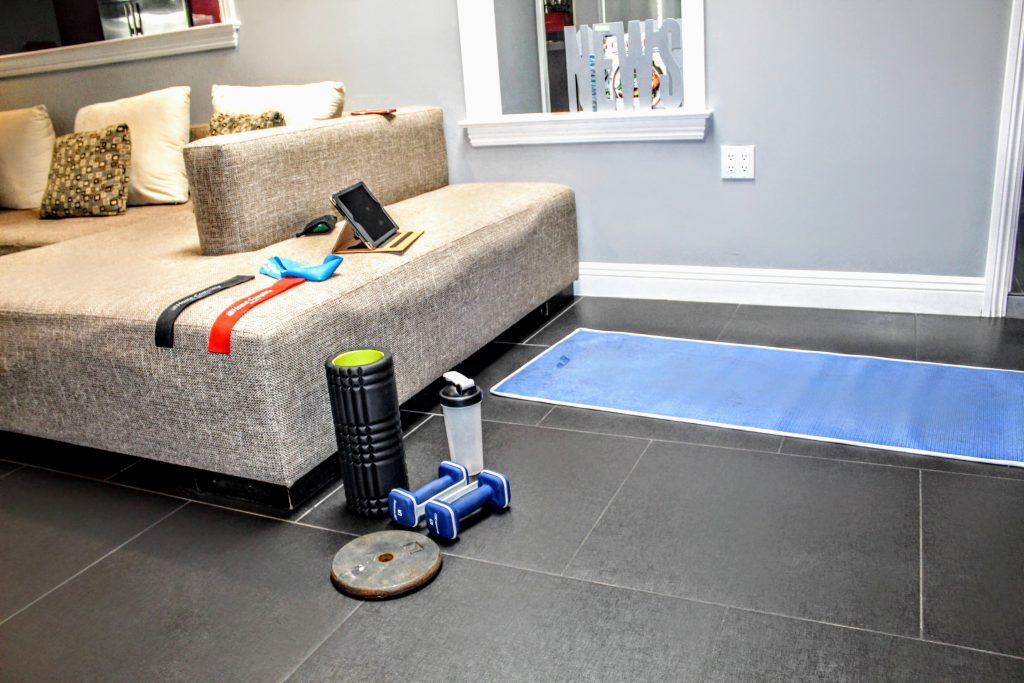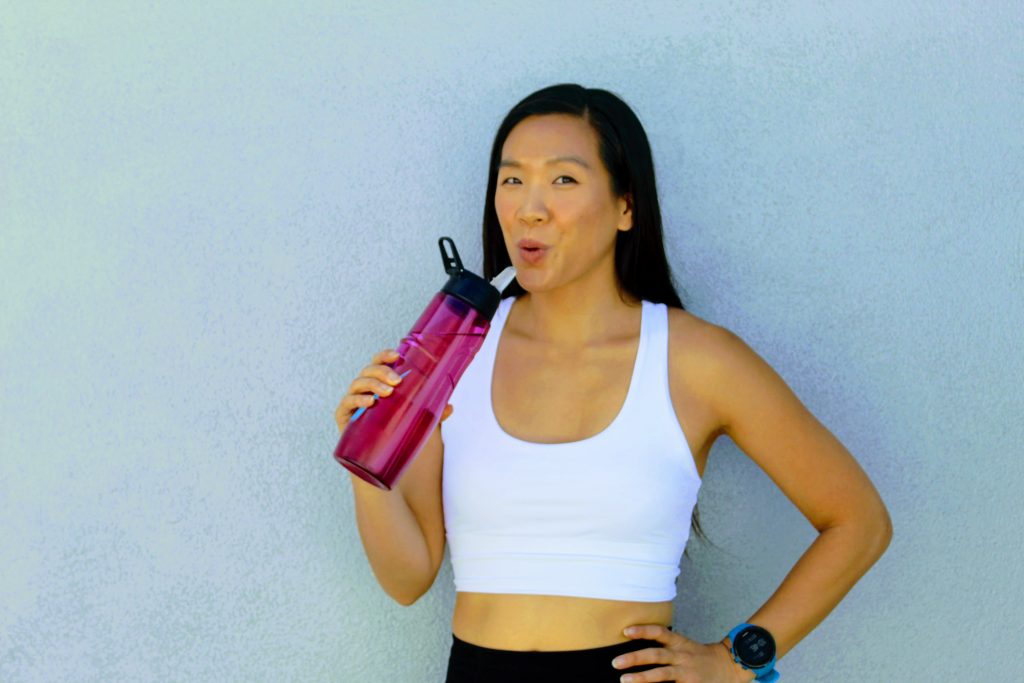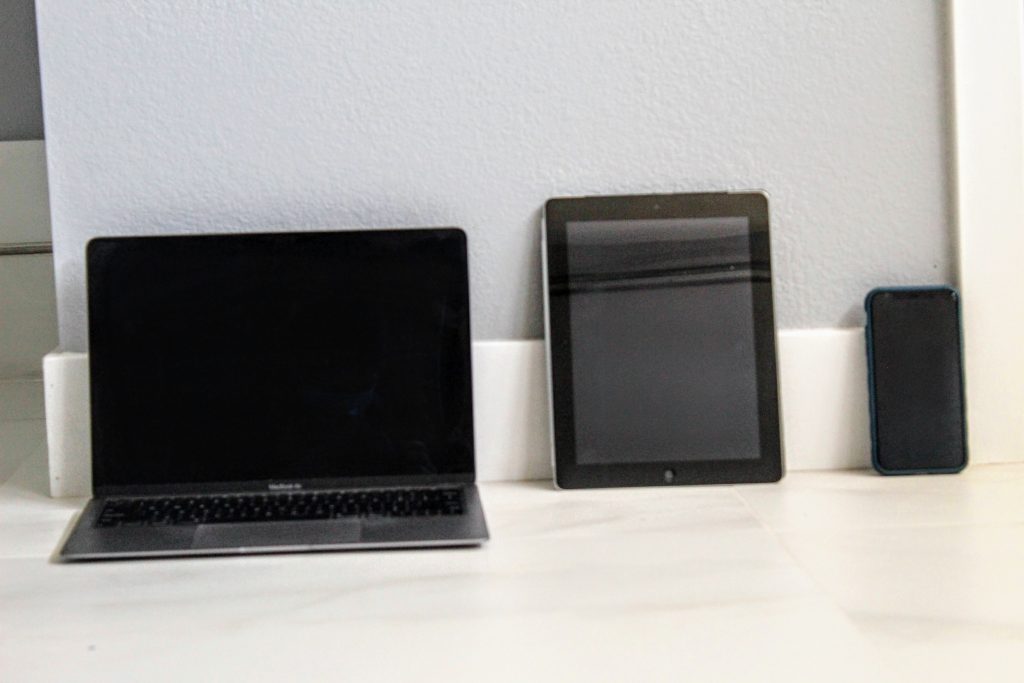 Equipment
An exercise mat: The workouts are all bodyweight, but a mat will greatly help your comfort during class. Keep a water bottle near you during the workout to stay hydrated!
Dumbbells and bands are optional: You can help build more strength and make the movements more challenging with dumbbells and bands, but they are not mandatory.
Workout purpose: Increasing strength and creating lean and tone muscles.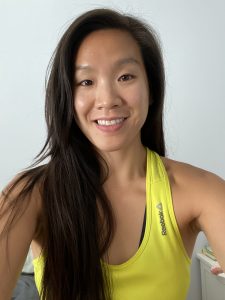 Accountability Meetings included
Accountability meetings are core to our product offering at no extra cost, it is included with your fitness classes. Most basic fitness classes at other gyms do not offer accountability meetings. You will meet with a coach via Zoom or phone, one-on-one, for 10-30 minutes either once a week, every other week, once a month, or on request, meetings are based on your needs. During accountability meetings, we will discuss food, learn accountability tricks, set daily habit goals, and manage stress. We go at a pace that is realistic to your life and goals.
---
Annual Yip 360
Raffle Challenge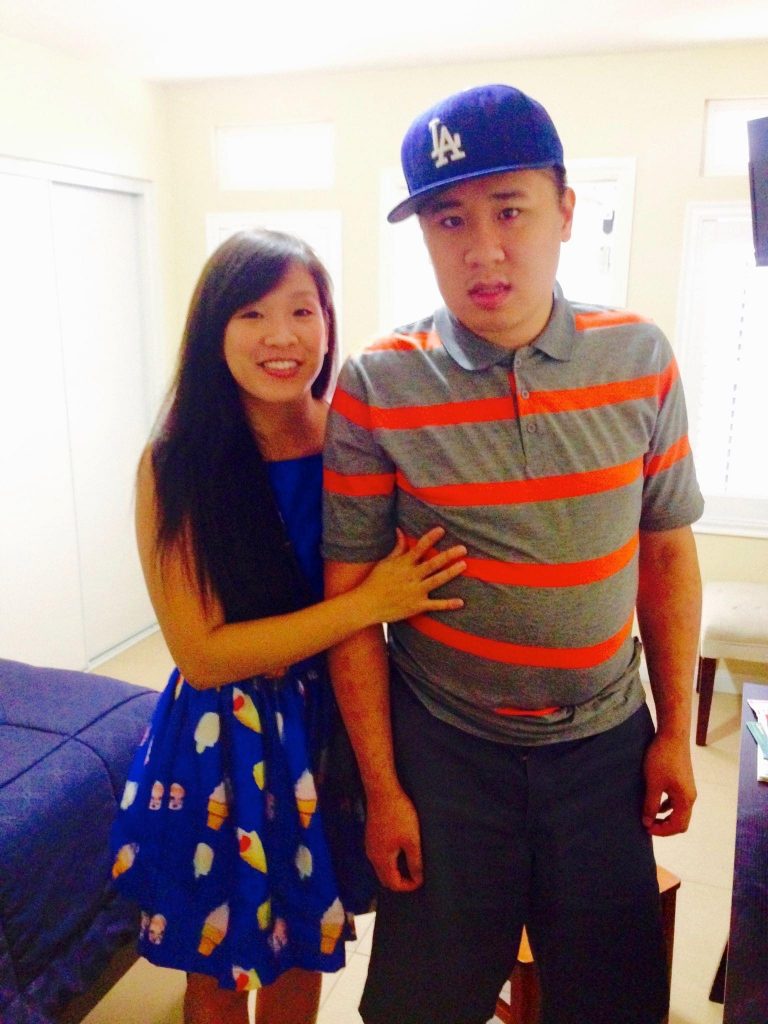 Charity Tribute:
Stacy Yip's younger brother Calvin, who had autism, passed away on February 1, 2019. As a yearly tribute, Yip Fitness will prepare a raffle to donate to autism organizations.
Stacy Yip: "Many non-profits helped make my brother's life better, and I want to give back to make other's lives better too."

Goal: Healthy Activities/Recipe Ideas
The raffle's goal is to inspire new ideas of exciting healthy activities to do and to try new healthy recipes to make at home. We want to create a community between our members by offering raffle tickets to those who like, share, and comment on @yipfitness and @yip.360 Instagram posts during the challenge.

Ways to Earn Raffle Tickets:
-2 tickets: Post on your Instagram about an interesting healthy activity or place of interest to be active and/or healthy recipe. Tag @yip.360 so we can see the post, we will share it on our account.
-1 ticket: Email us and @yip.360 can help you share on Instagram the healthy activity and/or healthy recipe when you send us the picture and info.
-1 ticket: Like, comment, and/or share @yipfitness and/or @yip.360 challenge posts, each action will be worth 1 raffle ticket.

Top Prize:
One month free of unlimited classes

Duration:
The whole month of February. You can enter at any time until the last day of the challenge/month.

One Time Entry Fee:
$40
You can earn many raffle tickets, but you only pay one time to play.

Donation:
If you would like to donate, but do not want to participate in the raffle, all donations can be sent to our GoFundMe page.

Excel Sheet:
At the end of the month, all the posts will be collected in an excel sheet and emailed to all participants to have access to all the recipes and healthy activities ideas.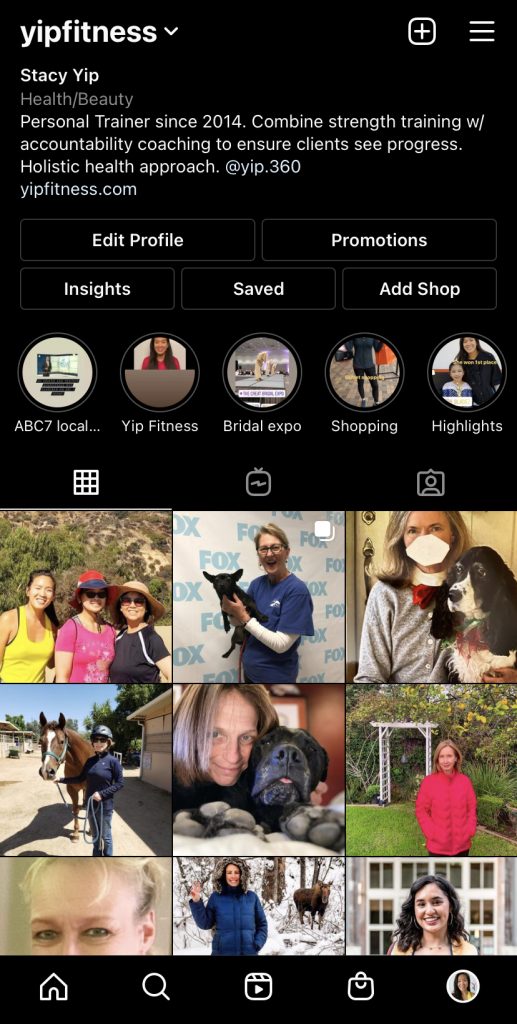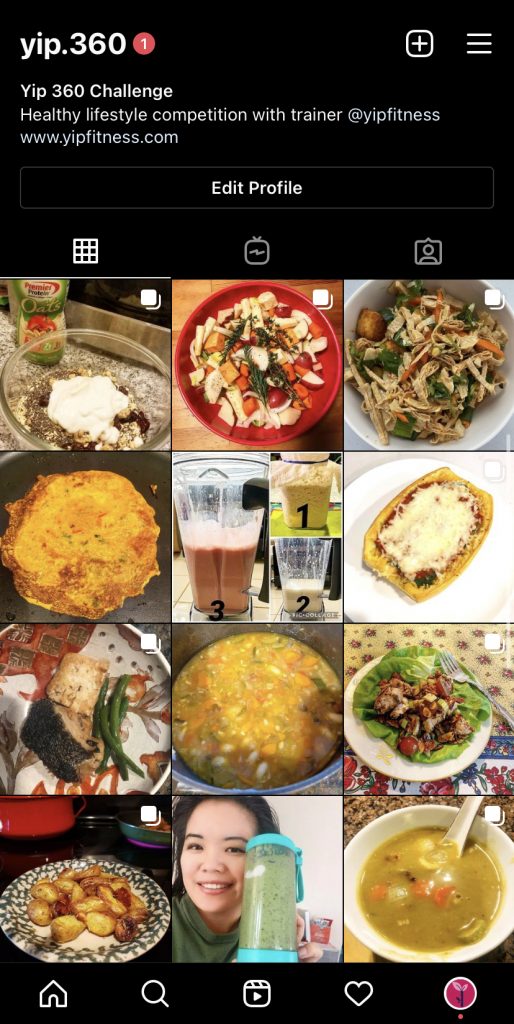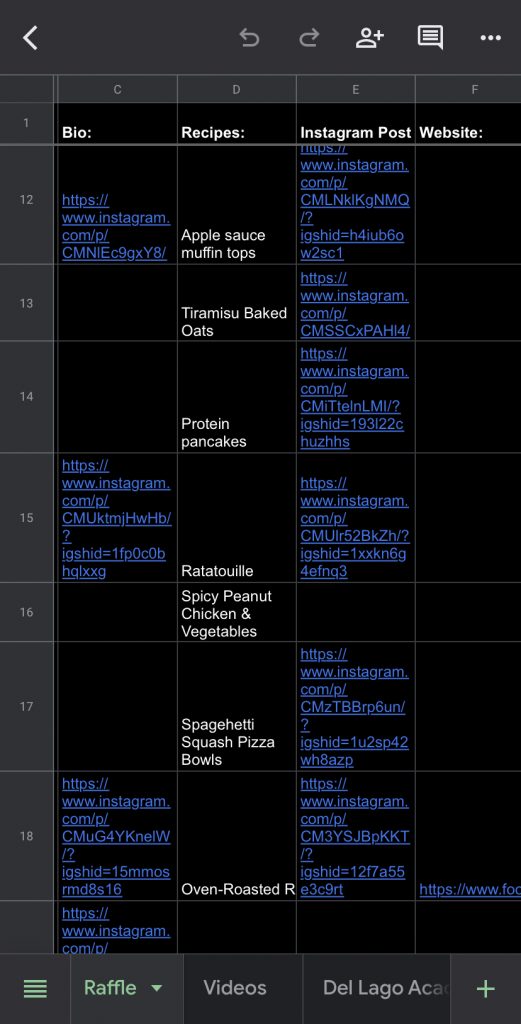 Follow us on Instagram:
Testimonials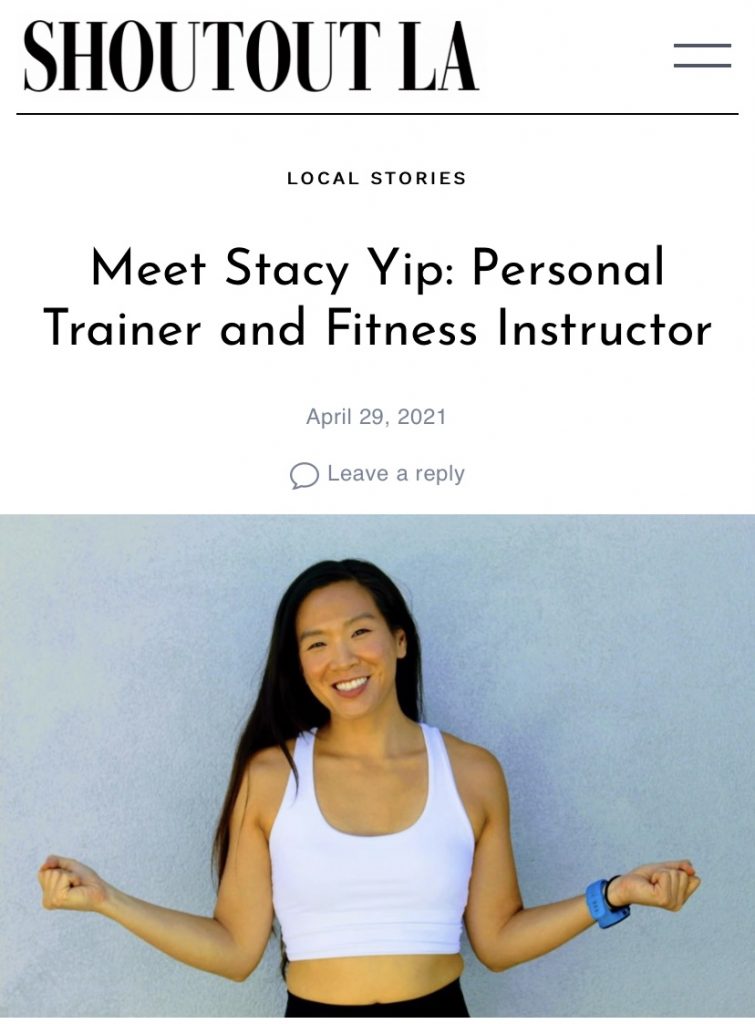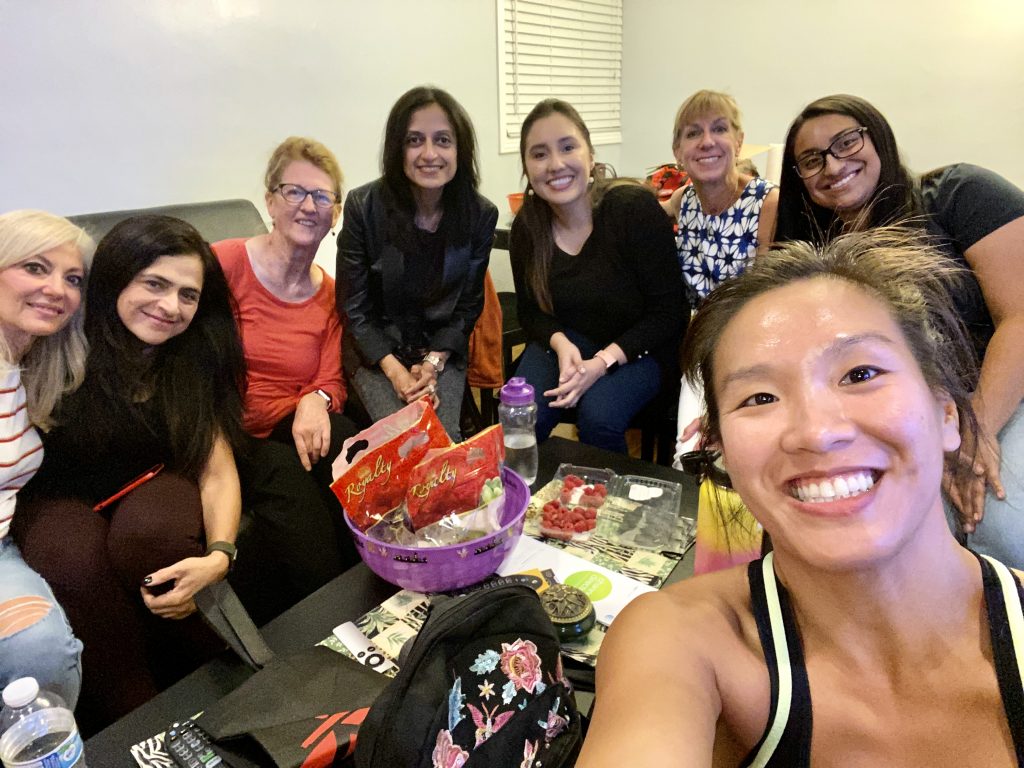 Stacy has been a certified personal trainer since 2014, combining the latest scientific knowledge for diet and exercise with her deep-seated passion of bringing out the best in others.
Who inspired Stacy to build a life to help women slow down the aging process through nutrition and activity? Find out »
"When you invest in Stacy Yip's program you really are investing in yourself. She will show you how to do each and every move properly, paying very close attention to your form in order to prevent injuries and activate specific muscles. She will also show you an easy way to track your food to ensure you're getting the proper nutrients. This plus her many other healthy habits that she will teach you will help to maximize your results. Stacy's method consistently works and will get you the results you're striving for."
– Xiomara Sharif, Age 30s

"I have worked with Stacy for over nine years. She has been my personal trainer, coach and health mentor during this time. She is knowledgeable, extremely helpful and always going the extra mile to help any of her clients. She has a great balance on nutrition and exercise to encourage you to meet your goals. Her energy is amazing and her laughter will make you laugh."
– Robin Arick, Age 50s

"I have participated in two of Stacy's Health and Nutrition courses and highly recommend them. Stacy focuses on teaching functional exercise by emphasizing correct body form and posture. This not only protects clients from injury, but creates good habits. Stacy is dedicated to her clients and encourages them to reach their goals. "
– Clare Binley, Age 60s

"Thank you Stacy, I would have never attempted this strenuous hike in the Narrows of Zion without your strength training and nutrition guidance. I felt strong and confident at my 70 years."
– Andranette Estrada, age 70s
Class Schedule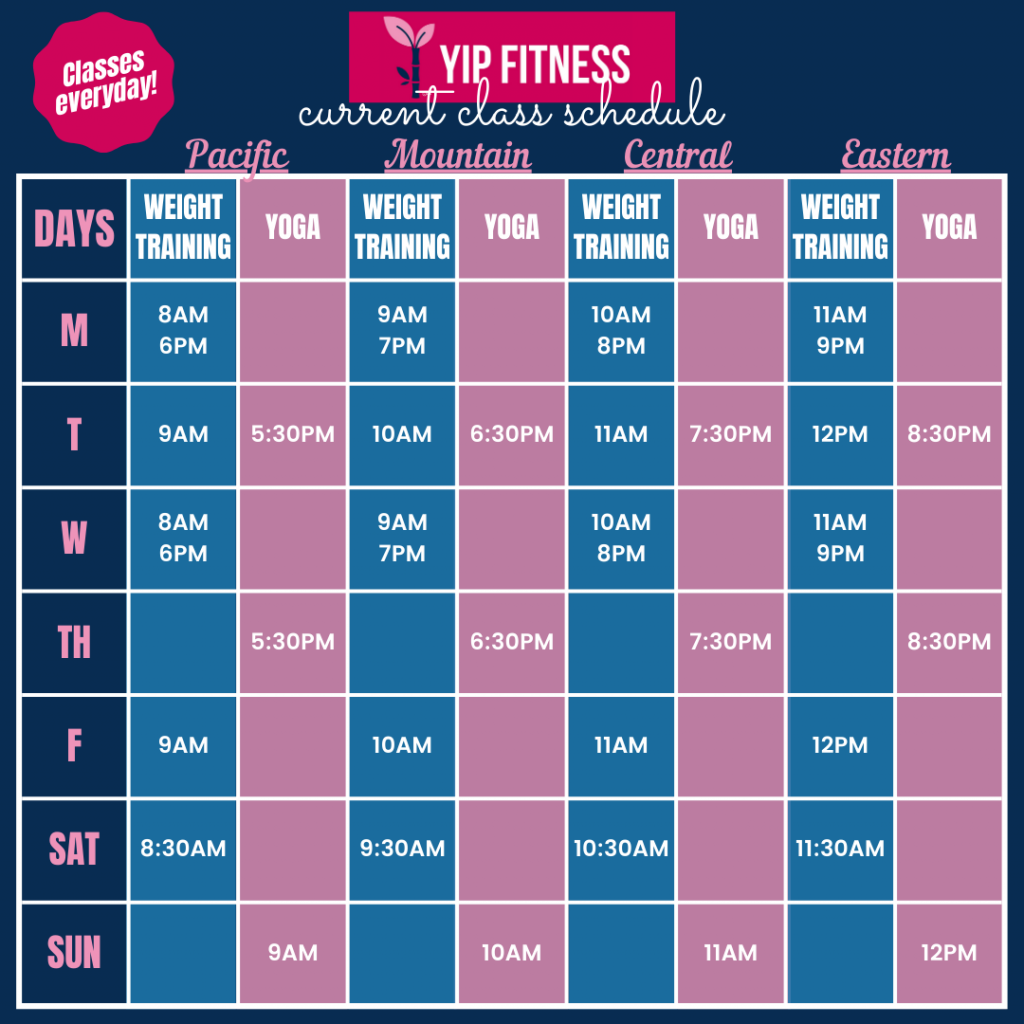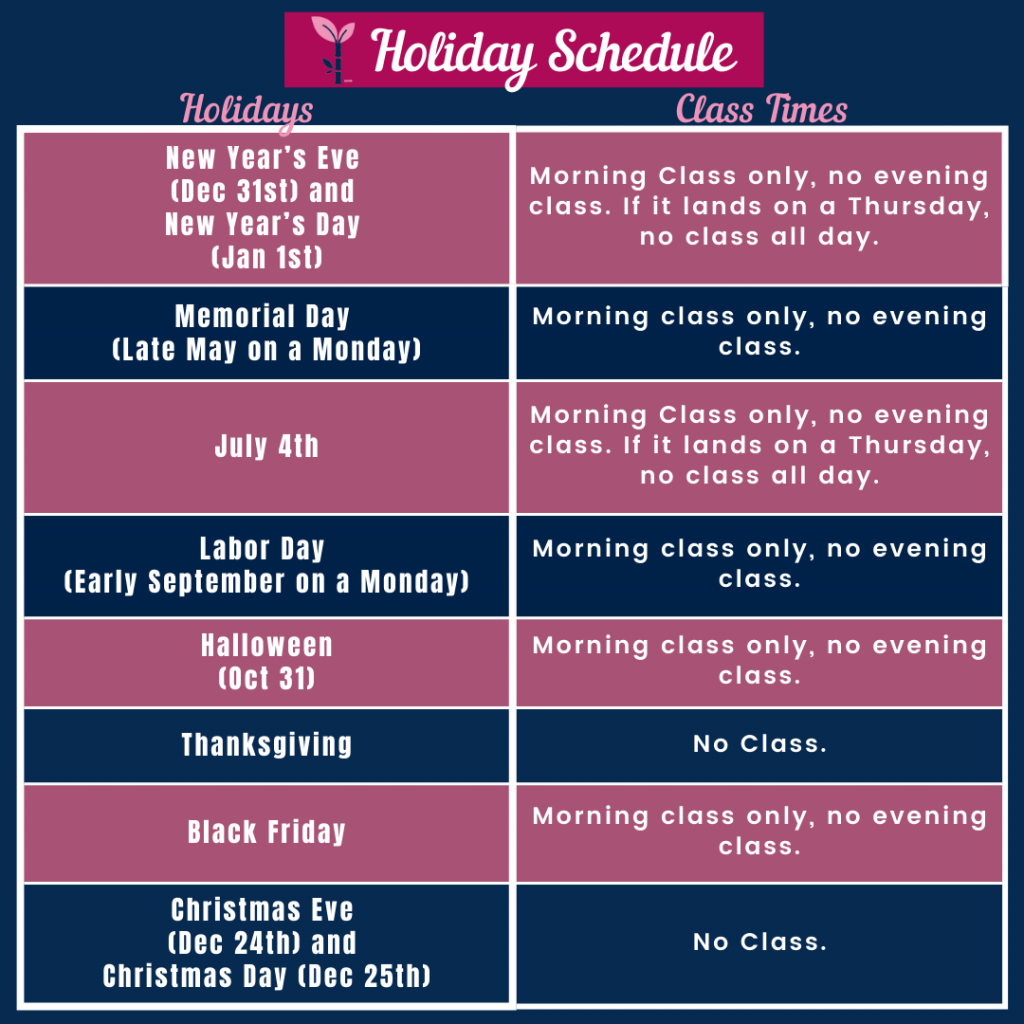 Prices
All packages include accountability coaching!
All classes are one hour long.
| | |
| --- | --- |
| 1st Class | Free! |
| Pay As You Go | $15.00+fees (3.9%+.30cents)=$16 for a class and weekly accountability coaching |
| Monthly Unlimited | $100.00+fees (3.9%+.30cents)=$105 |
| $250.00+fees (3.9%+.30cents)=$261 Package | 20 classes, $13 a class |
| $500.00+fees (3.9%+.30cents)=$520.60 Package | 45 classes, $11.55 a class |
| $1000.00+fees (3.9%+.30cents)=$1040.90 Package | 100 classes, $10.40 a class |
Contact Us
Fill out the form below, or contact us directly at: heystacy@yipfitness.com
Website designed and built by:
Anthony DeCino